On Monday we attended the 2018 State of the State address at the Hawaii State Capitol. Our co-founders, Jason Sewell and Russel Cheng, received recognition from Governor Ige for their work with the Department of Education and private foundations.
While our professional tracks focus on advanced technical training and skill development for adults, Jr. DevLeague focuses on bringing technical education to Hawaii youth and their teachers. The academic programs bring DevLeague's skilled professionals into local Hawaii schools. Jr. DevLeague's mission is to align student skills with workforce demand, giving students a head start on post-education careers in technology. Jr. DevLeague is also working to enable schools to self-support this kind of education by offering courses for teachers who want to learn to teach code. Visit jrdevleague.com to learn more.
Watch the video above to see Gov. Ige recognize DevLeague and our co-founders pageant wave for the audience.
During the address Gov. Ige spoke of the growing economic difficulty residents face. Gov. Ige stresses, "Some people may have two or three jobs to make ends meet. The challenge is not just creating jobs, it's about creating QUALITY jobs and the training to go with them."
We are inspired by and echo Gov. Ige's call to action.
In a world where the education required to land a high quality job can feel out of reach, DevLeague is hyper focused on making skill development more attainable for both adults and our keiki.
THE JR. DEVLEAGUE TEAM:
---
Gov. Ige's comments on DevLeague:
"We must prepare our young people for jobs in this sector and that means supporting STEM education, focusing on science, technology, engineering and math. The good news is that it is expanding at all levels.
The University of Hawaii is one of the leaders in this work, with the Manoa campus increasing its STEM graduates by more than a third in recent years and the community colleges tripling theirs.
Also helping to train students in our schools are partners like DevLeague, a computer programming and coding academy, founded by two local software engineers. They are working with the DOE and private foundations.
Together, they are teaching high school students advanced coding and cyber security. We'd like to recognize DevLeague's founders, Jason Sewell and Russel Cheng."
---
Photos from the event: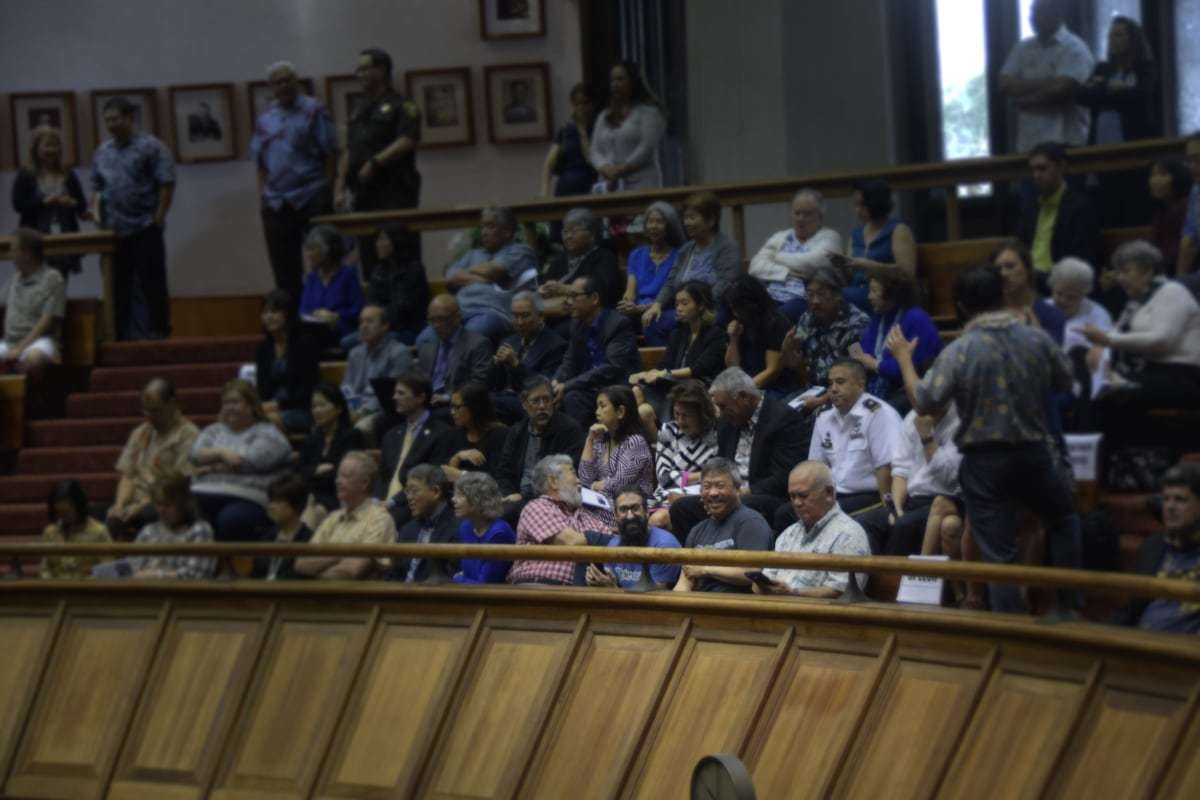 DevLeague co-founders Jason and Russel sitting front row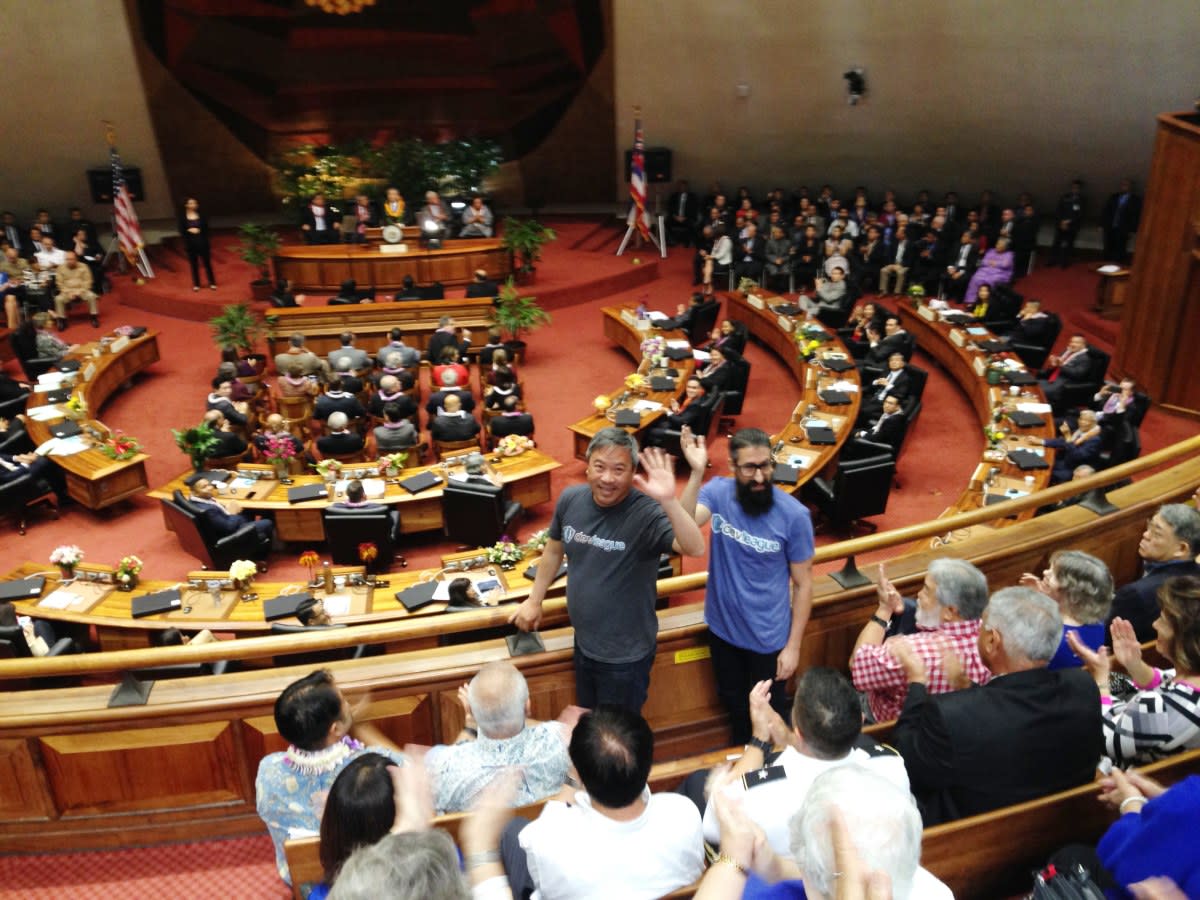 Jason and Russel being recognized, photo by Elizabeth Young

View from our seats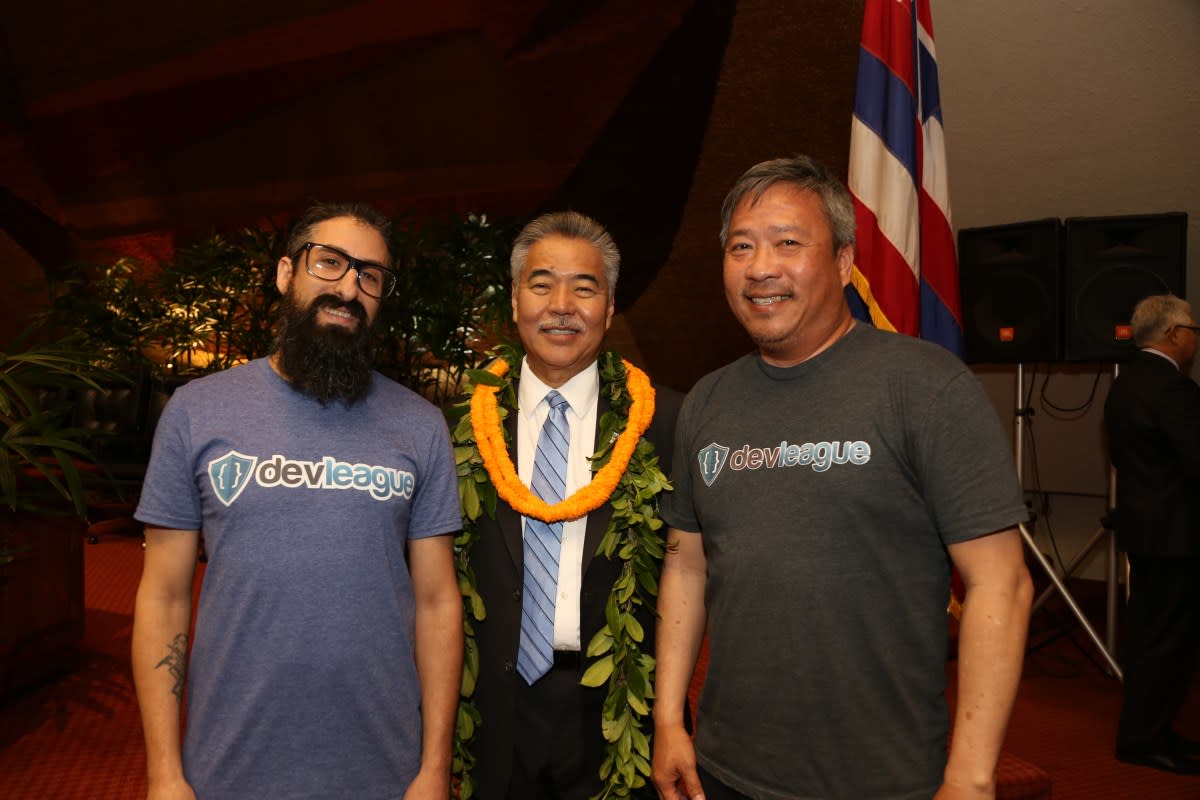 Jason and Russel meeting Governor Ige, photo by Dave Au
Jason in the Governors chambers